Keynote Address at the National Sex Ed Conference
White Unless Otherwise Specified: Colorblind Sexuality In a World of Living Color
Conferences and Trainings for Staff and Professionals
Looking for a keynote speaker? Want an interesting, informative, and transformational talk for your staff? Need someone to speak about sex(uality), mental health, racism (including the concepts of colorism, texturism, and intersectionality)? The Doc has done it! With a few trainings and presentations in her repertoire, she has created and lead trainings on Talking to Adolescents about sex and sexuality for service providers; Self-care for the mental health professional, and led Race awareness talks for staff facing colorism and texturism concerns with the clients they served. She has also Keynoted at the National Sex Ed Conference.
Here is a small sample from an Instagram recorded video of the end of her presentation called: Snatching Edges: Why Black Hair Matter in Sex Education
Need something not listed? Tell Dr. Donna! She will work with you to create just what you needed AND give you more than you asked for!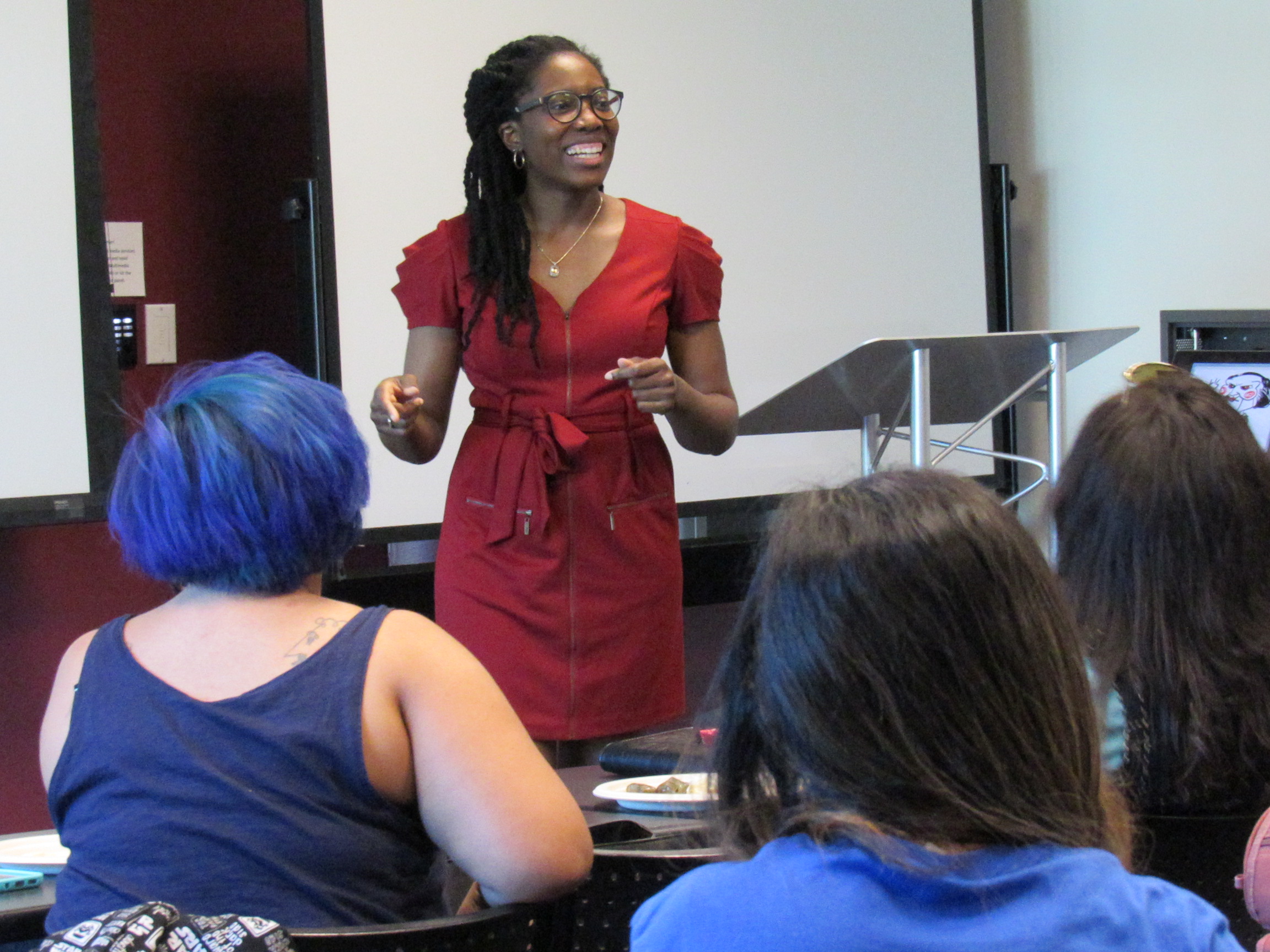 Sex(uality) Education & Mental Health Talks/Education
Need someone down to earth to talk to college students, adolescents, young adults, or the like about sex(uality), mental health and all that jazz? How about some who is comfortable speak at a bachelorette party? Or maybe for a smaller event on sex and relationships for couples?
We got you! College events, women's groups, retreats, adolescent groups, churches; informal but still informational!
Mixing mental health and sex(uality) education comes easy to the Doc! Creating a curriculum that is age appropriate, entertaining, captivating, and educational, is a must! Not only can Dr. Oriowo speak to the kiddos, she can work with the teens, and their parents/guardians, too! (BONUS: Dr. Oriowo has completed trainings for teacher and professionals who have to work with the young ones--eveyone should know how to answer questions and express their own (dis)comforts!)
Check out the webinars offered by Dr. Donna here!
Click below to download the 1 page speaker sheet!
Check out the gallery below. Click through and see some pics of where the Doc has been and what she has done!